WE ARE A HOPE-FILLED COMMUNITY OF FAITH, BRINGING THAT HOPE TO OTHERS THROUGH COMPASSIONATE SERVICE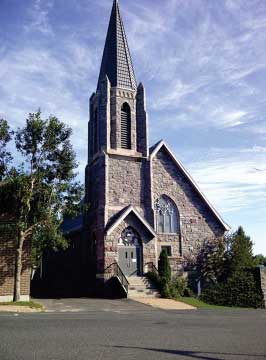 Everyone is welcome to join us at St. Alban's whether you're a person of faith, or no faith, a dyed-in-the-wool Anglican/Lutheran
or of no denomination in particular. We are Christ followers; on a journey to seek God through the Bible,
through quiet contemplation, sacred music, traditional worship, and service to those in need.
All are welcome to join us on the journey.
We enjoy a shared Anglican-Lutheran ministry using the beautiful liturgies, music and prayers from both.
8 am Said Eucharist is now open to the congregation.  You are also invited to join us online Sunday morning at 10 am CST for Morning Prayer.
TO RSVP for Sunday morning Eucharist at 8 am, please book no later than Wednesday at noon.
Please call the church office at (807) 468-6227 
BEGINNING LENT 1, our on-line services will include Eucharist every other week. Please click on this link to learn more about how to
share the Eucharist in your own home.
FACETIME STREAMING OF MORNING PRAYER
Click: https://www.facebook.com/groups/139967139511722/   
ARCHIVE OF FACEBOOK LIVE STREAM OF MORNING PRAYER/EVENSONG
FOR COVID-19 updates, please click here 
Click here to subscribe to our weekly newsletter The Scoop for Weekly Updates 
 Click Here for Events Calendar 
Click Here for Worship Services