"May God give you – for every storm, a rainbow; for every tear, a smile; for every care, a promise  & a blessing in each trial. For each problem life sends, a faithful friend to share; for every sigh, a sweet song & an answer for every prayer."
Irish Blessing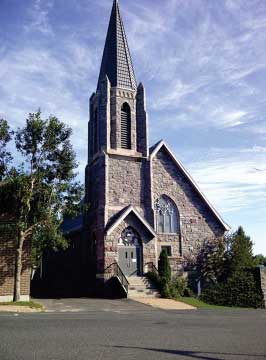 St Alban's Kenora
WE ARE A HOPE FILLED COMMUNITY OF FAITH, BRINGING THAT HOPE TO OTHERS THROUGH COMPASSIONATE SERVICE.
Make a Donation
The ministry and community outreach at St Albans is only possible through the generous support of parishioners and friends.  If you would like to donate either to our operating fund or for a special project, please click on "Donate" button below.
Join us Sunday's at 8:00am or 10:00am and Friday's at noon for our Holy Eucharist services.
St Alban's is a very "happening" place. Stay in the loop by following our "Weekly Update" and "Featured Events" calendar, and joining our Facebook group.
Friday Food with Friends
Friday Food with Friends operates year round and provides a hot meal every Friday for all who wish, especially those experiencing food insecurity and in many instances homelessness.
Projects
We have committed to a number of building repair projects to the Cathedral including the roof, the Alban stained glass window, flooring and a new Cathedral entrance door.
Our Groups
The greatest way for you to grow in your faith is by being connected to others!
Church is more than attending service on Sunday.  The "church" is a group of people who are gathering to encourage one another and build each other up in their faith. There are a variety of groups at St Alban's where you can get connected, encouraged, discipled, and develop friendships.