WE ARE A HOPE-FILLED COMMUNITY OF FAITH, BRINGING THAT HOPE TO OTHERS THROUGH COMPASSIONATE SERVICE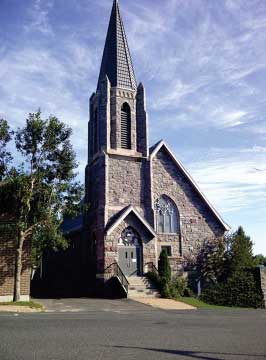 While we are not able to gather in our church building during this virus pandemic, you are invited to join us online every Sunday morning at 10 a.m for a Prayer Service. Click here at https://www.facebook.com/groups/139967139511722/ to go to our Facebook Group page where the Service will be live-streamed beginning Sunday, March 22nd.
Everyone is welcome to join us at St Alban's whether you're a person of faith, or no faith, a died-in-the-wool Anglican/Lutheran or of no denomination in particular. We are Christ followers; on a journey to seek God through the Bible, through quiet contemplation, sacred music, traditional worship, and service to those in need.
All are welcome to join us on the journey. We enjoy a shared Anglican-Lutheran ministry using the beautiful liturgies, music and prayers from both.
FACEBOOK LIVE STREAM OF MORNING PRAYER
March 22, 2020
March 29, 2020
Click here to subscribe to our weekly newsletter The Scoop for Weekly Updates
Click Here for Events Calendar
Click Here for Worship Services