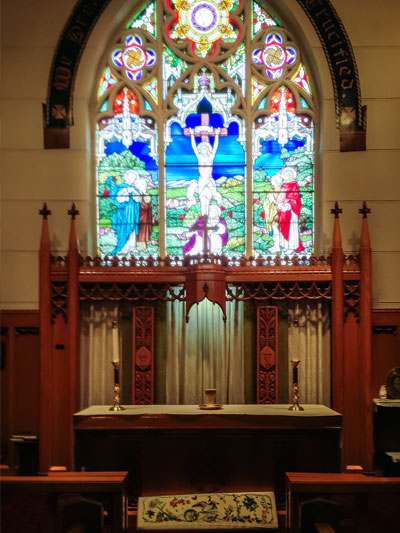 The altar guild consists of a group of dedicated ladies who come together in groups of 3-4, who prepare the church and altar for regular Sunday and Friday services, as well as special occasions such as baptisms, weddings and funerals.
Three times a year we come together as a whole to prepare the church for Easter, Thanksgiving and Christmas.
As well, the guild is responsible for all linens, wine, communion wafers, flowers, changing of seasonal colours, and general tidy appearance of pews.
If you would be interested in joining one of our weekly groups, feel free to call or approach Lesley Fox.. Telephone 466-2784 or email lcfox@hotmail.ca.
Choir
Singing and musical leadership each Sunday morning and for extra worship, especially at Christmas and Easter. The choir meets for rehearsal on Thursdays 7:30 – 9:00pm  
Readers
Read the assigned weekly bible lesson during the services, on a regularly scheduled basis