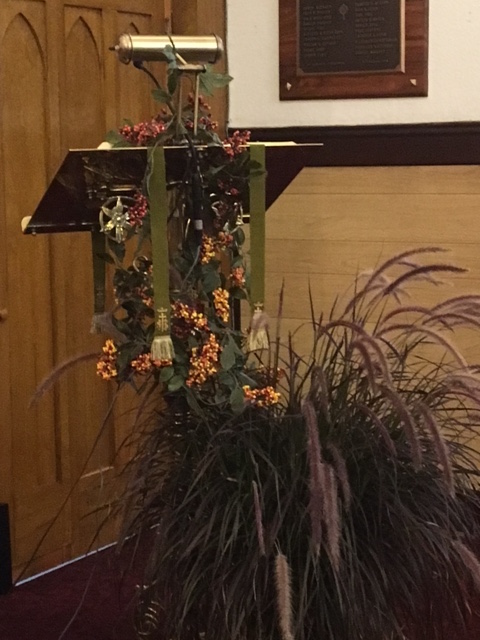 Working in teams of three or four, the Altar Guild prepares the church and the altar for regular Sunday and Friday services. They are also on hand to prepare the church for special occasions such as baptisms, weddings and funerals. Three times a year the teams come together as a whole to prepare the church for Christmas, Thanksgiving and Easter.
The Guild is also responsible for the white linens that are used during the communion portion of the service, called the Eucharist. At Thanksgiving, Christmas, and Easter, the Guild makes sure that the colours we see on and around the altar match the season. The same is true for special occasions such as baptisms, weddings or funerals. Each one has its own colour. In between these seasons and special occasions, the colour green is usually used.
In addition, the Guild looks after ordering wine and wafers, any memorial flowers ordered, and keeping the candles filled with oil. They also keep the pews tidied and regularly check the visitor envelopes.
If you would be interested in joining one of our weekly groups, feel free to call or approach Lesley Fox.. Telephone 466-2784 or email [email protected].