Volunteering at Twice is Nice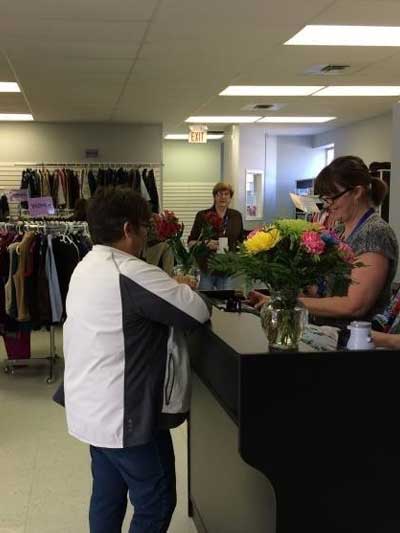 Twice is Nice is our used clothing store, located at 224 2nd Street South in Kenora, Ontario. We are open Tuesday to Saturday, from 10 a.m. to 4 p.m. Volunteers work in two to three hour shifts and typically work one shift a week. We are striving to make Twice is Nice a scent-free environment.
Volunteers perform a variety of tasks at Twice is Nice – both behind the scenes and upfront. Behind the scenes, you will sort through donated clothes and prepare them so they look their best on our clothing racks, and on our patrons, of course! You'll price them (guidelines are provided) and set them out for shoppers to buy.
Up front, you may work as a cashier, assist customers finding their size and make someone's day with your friendly service and winning smile.
Click here for more information about Twice is Nice.
Contact
To find out more about volunteering at Twice is Nice, or to sign up for a shift, call the store at 807-467-2337 or contact Mary Bawden by email at [email protected] or call her at 807-464-0990.