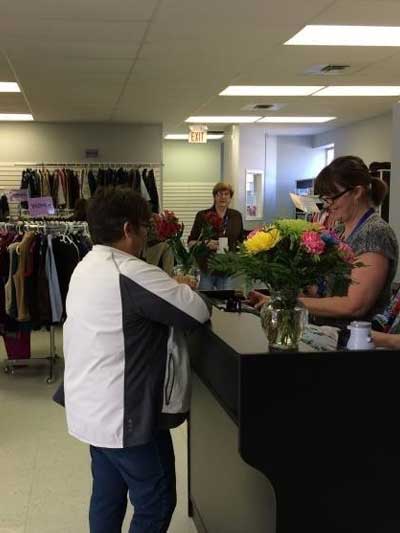 Twice is Nice
224 2nd Street South, Kenora ON
New & Gently Used Clothing
Aim
Twice is Nice is an outreach ministry of St. Alban's Cathedral carrying new and gently used clothing. It's aim is to provide low-cost clothing options to folks with limited income, clothing at no cost for those with no income, and a unique shopping experience for bargain hunters. Gift cards are available for purchase.  Gift cards valued at $25 are provided to local social and health care agencies to give, at their discretion, to their clients experiencing financial challenges. Annually, Twice Is Nice provides in excess of $4000.00 to individuals through the gift card program.
The store is open Tuesday to Saturday, 10 a.m. to 4 p.m.
At Twice is Nice we've found it's easy being green.
Twice is Nice is committed to helping green the planet. By re-using clothes, we keep valuable items in the market place and out of the landfills. All our shopping bags are biodegradable. Bring your own shopping bags and you can help us be even greener. We even recycle our price tags.
Speaking of green…
We will happily accept cash donations. Your gift will enable us to purchase new items such as socks and underwear, items that are not usually included or desired as used items. Charitable receipts are available for gifts of $20 or more.